I think it is facinating when people I know or went to school with finally understand the world of Twitter. Now I'm not saying I'm a veteron of Twitter, but I did join back in 2008, when it was only just catching on in the tech realm.Way back then I quickly learned all the cool things I could do with twitter. Engage in conversations on topics that interested me, follow people I would never otherwise know of, and get the inside scoop as to something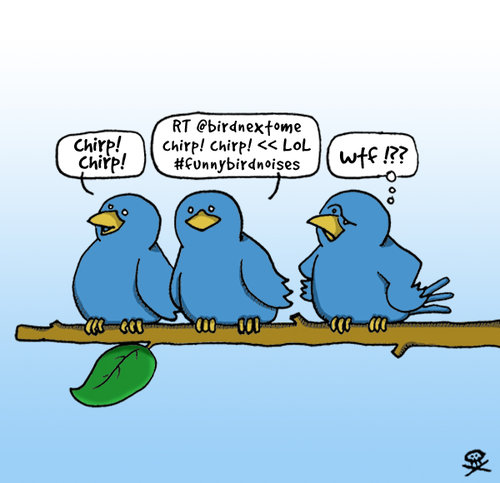 that's happening.
So now 3 years later when I see those people who I never thought would actually get on twitter, on twittering using it, I think it is wonderful. It always makes me feel for some reason like I discovered something myself way before everyone else. Yes it is similar to an ego boost, I actually think it's a sense of acceptance, knowing you're doing something that everyone else is doing as well. Now, many people have been using twitter longer than me or as long as me, but seeing those people that you grew up with or round makes it different.
This is a good thing, I wish more people I knew were on twitter. It actually drives me nuts when I see someone who would benefit from twitter or social media not using it. I don't know why they don't use it, we all use it in our own different ways right?
Did you ever come across someone on twitter you never thought would be on twitter?